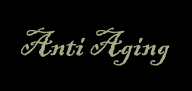 Everyone wants to look young, attractive and dynamic forever but the fact is that age catches up with time. People do everything possible to maintain and restore their beauty but eventually give up because nature takes its course and aging is a part of it.

Now, let's discuss what I can do about aging.

I get many requests for free anti aging spells and spells to start a new life, hence I am giving away a free restart life spell.

Here is the usage procedure.

Every morning take a bowl full of water with rose petals in it.

Keep it on a table and sit in front of it comfortably.

Observe the bowl and say this free restart life spell to a count of hundred.

TAHAZ DAHAZ KOMAZ BALKA KOMAZ MERA

Pour water from that bowl along with the rose petals on yourself at the time of taking a shower or bathing.

Make this your daily routine and put a full stop on the aging process completely.

This anti aging magic spell not only will stop the aging process but reverses it naturally and effectively to an unimaginable degree.

My restart life spell effectively does the following.

Reverses baldness.

Replaces grey hair growth with thick natural hair growth.

Restores vitality.

Maintains and balances natural hormonal levels.

Clears wrinkles and tightens skin.

Good health and a very long life.

There are a lot more benefits you will experience after casting this anti aging spell.

This free anti aging spell is easy to use and supremely effective.

Author's note - The benefits of using my free spells for a new beginning are countless.